There are alternatives to guardianship. Supported decision-making empowers individuals with disabilities to make informed decisions about their life that protect their rights and ensure their safety and privacy. It involves family and friends working together to help them make complex decisions.
How can you do this without guardianship? We can help. Download the guide and toolkit below. These will  help you think about and enact your own support agreement, allowing the supports and safeguards families need without going to court and imposing guardianship restrictions.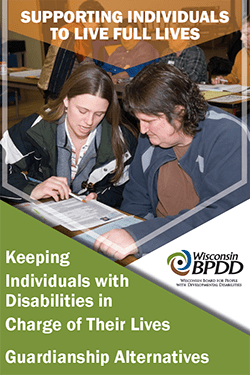 This guide explains what supported decision making is and why you might like to choose this form of safety and security agreement. It provides important information  for family members and friends who support individuals with disabilities as well as other professionals.
Aquí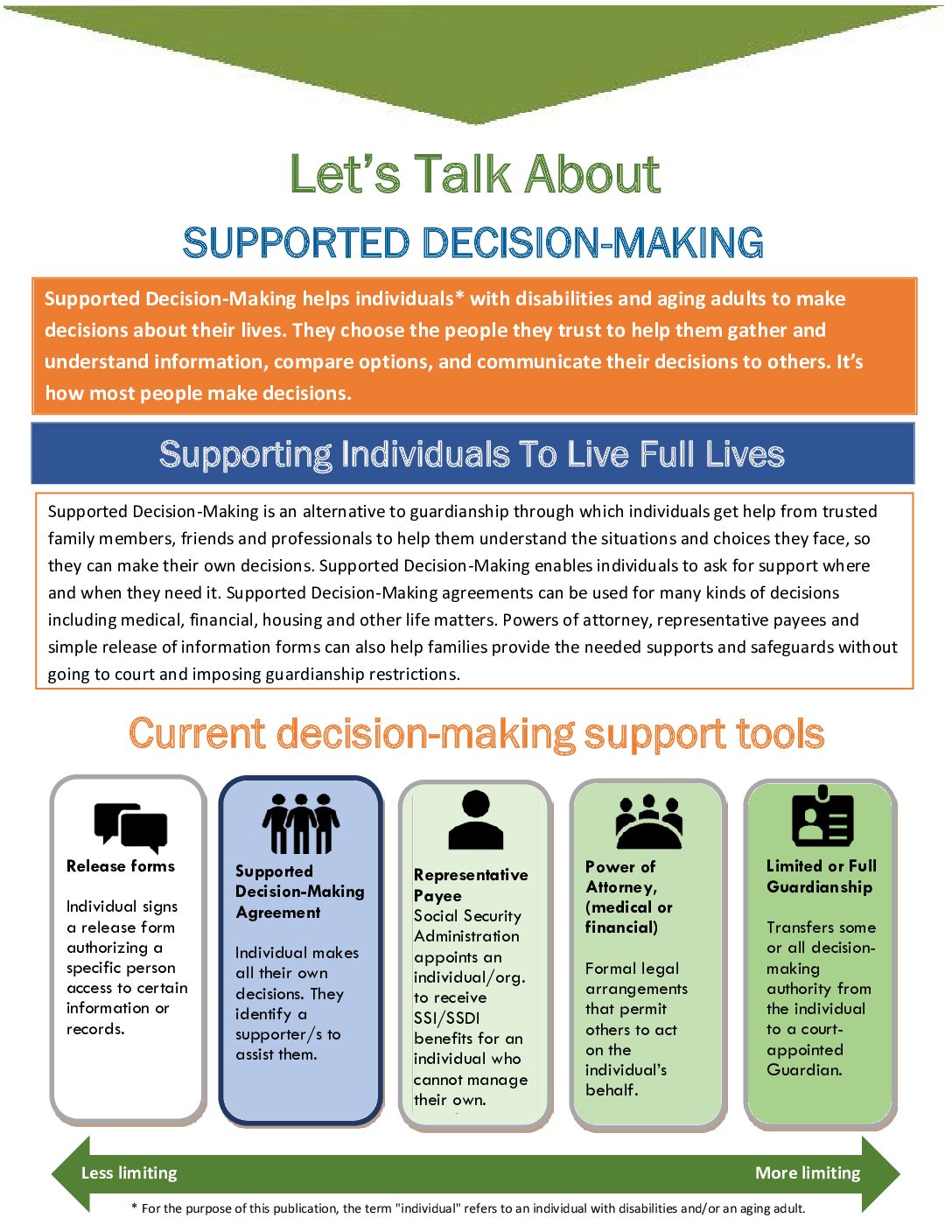 The toolkit includes resources to help individuals and their supporters create a plan and fill out the official Supported Decision-Making paperwork.
Powers of attorney, representative payees and simple release of information forms are included.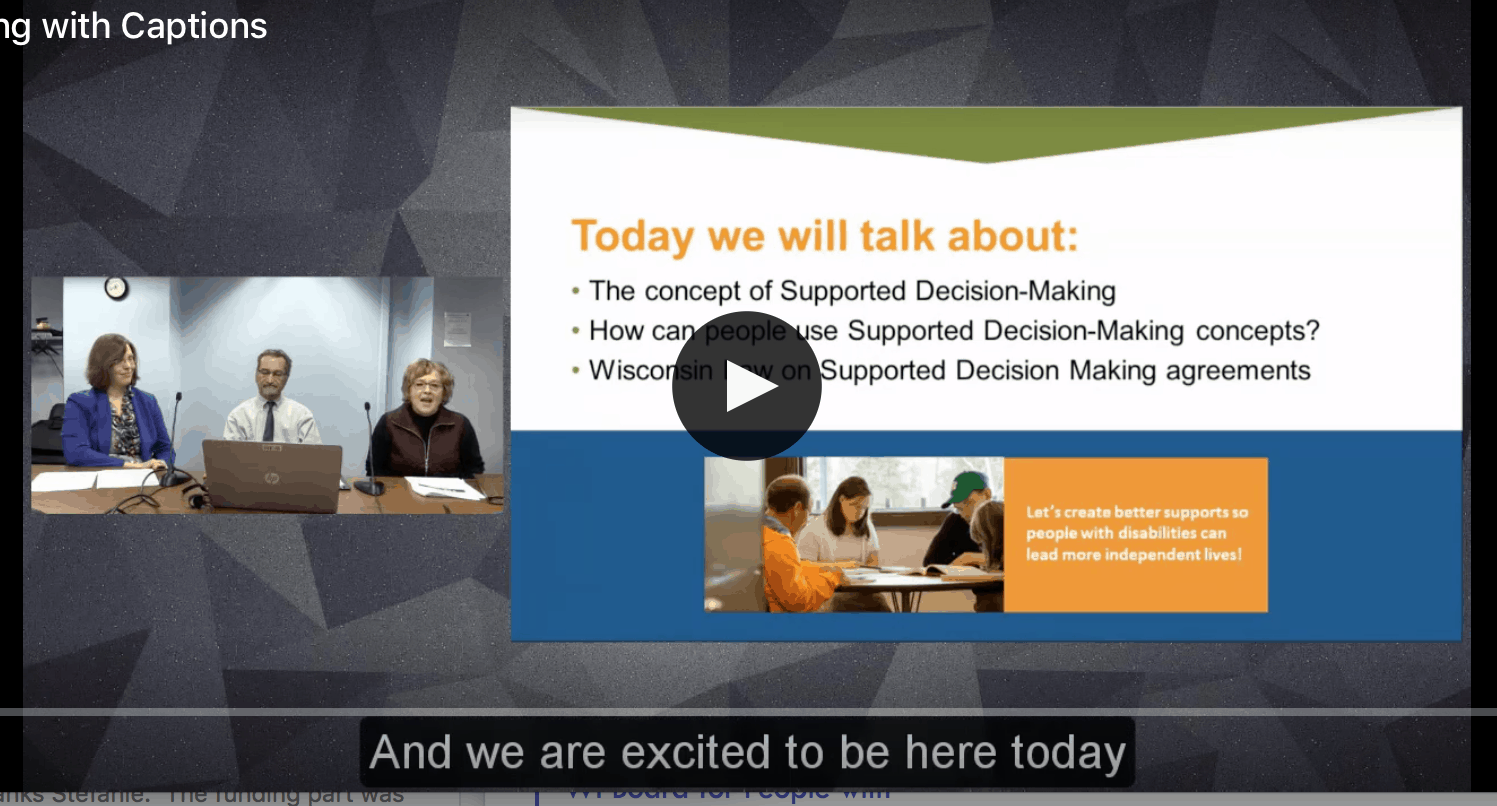 Watch one of the newest webinars on Wisconsin's Supported Decision-Making Law, presented by local experts.
More Resources
Wisconsin Guardianship Support Center provides legal information and resources to families and professionals regarding guardianship, alternatives to guardianship, powers of attorney, and other related issues.
The National Resource Center for Supported Decision-Making has resources, publications, and a state-by-state guide to information on Supported Decision-Making.
American Bar Association offers The PRACTICAL Tool, which aims to help lawyers identify and implement decision-making options for persons with disabilities that are less restrictive than guardianship.
The Arc of Wisconsin and The Arc of the United States provide resources and worksheets on Future Planning, Supported Decision-Making and other alternatives to guardianship.
Power of Attorney for Health Care Form
Power of Attorney for Finances Form
ABLE Accounts: Allows eligible individuals with disabilities to save money in a tax-exempt account that may be used for qualified disability expenses.  How to enroll.
Special Needs Trust: Managed by a trustee. Funds must be used to benefit the individual. Can be set up through a bank or through WISPACT. 
Social Security's Representative Payment Program provides financial management for the Social Security and SSI payments of our beneficiaries who are incapable of managing their Social Security or SSI payments.