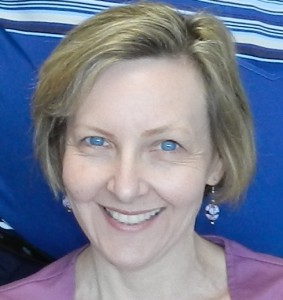 Beth Swedeen, Executive Director
608/266-1166, E-mail: beth.swedeen@wisconsin.gov
Beth has worked on statewide disability-related program development and training, research, and evaluation, particularly in school inclusion, parent/self-advocate leadership, and employment. She is director of the "Let's Get to Work" youth employment grant, has contributed to more than 20 peer-reviewed journal articles, and has presented widely at state and national conferences. She is the parent of two young adult daughters, one of whom has a developmental disability.
Fil Clissa, Community Inclusion
608/266-5395, E-mail: fil.clissa@wisconsin.gov
Senior Program/Policy Analyst: Fil Clissa has worked in the disability community for over 30 years. Her work is focused on providing greater opportunities for people with disabilities to fully participate in community life. She is also the project manager for the statewide self-advocacy organization and works with their leadership team to strengthen Wisconsin's Self-advocacy voice.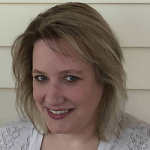 Jenny Neugart, Disability Grassroots Organizer
608/266-7707, Email: jennifer.neugart@wisconsin.gov
Jenny is BPDD's Disability Grassroots Organizer and works with Partners in Policymaking and the Disability Vote Coalition.  She has also worked on the  Let's Get to Work Project. For more, see Let's Get to Work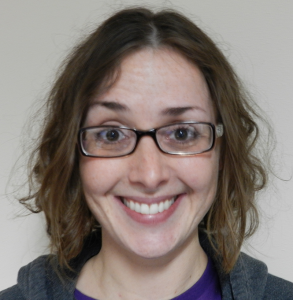 Natasha Fahey-Flynn, Office Manager
608/266-7826, Email: natasha.faheyflynn@wisconsin.gov
Natasha coordinates the day-to-day activities of the Board office and oversees the Board's purchasing and financial activities. Natasha has a B.A. in studio art from the University of Wisconsin Milwaukee.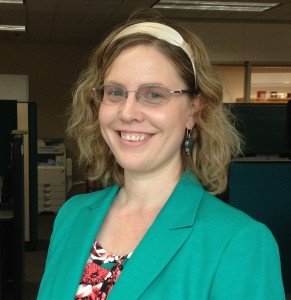 Tami Jackson, Public Policy Analyst
608/266-0979, Email: Tamara.Jackson@wisconsin.gov
Tami Jackson is the Public Policy Analyst and Legislative Liaison for the WI Board for People with Developmental Disabilities, where she works on state and federal public policy to improve people with intellectual and developmental disabilities' lives and systems that serve them. She works directly with the state legislature, state agencies, Wisconsin's Congressional delegation, and with multiple advocacy coalitions. Tami develops and executes strategies to influence the state budget, legislation, and agency policy on many topics including Medicaid, transportation, employment, civil rights, public benefit programs, housing, and other issues that affect people with disabilities.
Je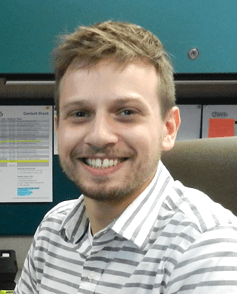 remy Gundlach,  Communications Specialist
608-266-7826,  Email: Jeremy.Gundlach@Wisconsin.gov
Jeremy supports our board members before, during and after board events and will coordinate all our internal and external communications. He is passionate about Natural Supports and how they can assist both individuals with disabilities and their families. As a sibling of someone with cerebral palsy, he participated in Sibshops as a youth and is now a trained facilitator. Jeremy is also a Lead Facilitator for the YiPPE (Youth in Partnership with Parents for Empowerment) program which trains and supports families and their transition-aged youth with disabilities.
Molly Cooney, Employment and Diversity Outreach Specialist
608/266-0266, Email: Molly.Cooney@wisconsin.gov
Molly has worked on several projects related to transition and employment.  She is especially interested in the benefits of peer supports for both youth with disabilities and their family members and in engaging community members through community conversations.  She enjoys working with youth and serves as a youth facilitator in the YiPPE  program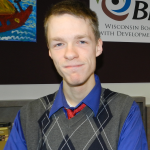 Russell McCullough, Office Associate
Email: Russell.McCullough@wisconsin.gov
Russell works to prepare for BPDD's conferences and other events. He works closely with our office manager Natasha to make sure our events have enough materials and will run smoothly. Chances are you will find him at BPDD's resource table or discussing Supported Decision Making in a breakout session at one of our events. Russell has been working for BPDD since 2012.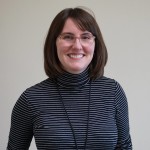 Allison Kelly, Living Well Project Manager
608-266-5038, Email: Allison.Kelly@wisconsin.gov
Allison has been practicing social work in the fields of healthcare and disability for the past seven years. I'm excited to be working on a project that will improve the health, safety and well-being of people with disabilities living in the community and I'm passionate about supporting people with disabilities to live their best possible life.
Kaitlin McNamara, Living Well Project Coordinator
608-266-5565, Email: Kaitlin.McNamara@wisconsin.gov
Kaitlin is excited about getting to work on the Living Well Grant and connecting with the community to help improve the health, safety, and self-advocacy of people with disabilities. "I know what access to community and resources can do for the well-being of an individual, and I believe this project can support people with disabilities in living the lives they want for themselves."