Developmental Disability Act Partners
The Developmental Disability Act mandates that our board work with the state Protection and Advocacy Organization (DRW) and the University Center for Excellence in Developmental Disabilities (Waisman Center). Click on the tabs below to find out more about our partners.

Disability Rights Wisconsin is a non-profit organization that protects the rights of people with disabilities statewide. Their mission is to advance the dignity, equality, and self-determination of people with disabilities. DRW works to pursue justice on matters related to human and legal rights.
Contact Disability Rights Wisconsin

The Waisman Center is dedicated to advancing knowledge about human development, developmental disabilities, and neurodegenerative diseases through:
State Agency Partners
Members of our Board come from around the state and are appointed by the Governor to serve four-year terms. At least 60% of the membership consists of people with developmental disabilities or their family members. The remaining 40% includes representatives from state agencies, providers and other organizations within the disability community.

DHS oversees Medicaid, the single largest program in the state budget, and other health and social service programs. DHS ensures that the care provided to Wisconsin residents is high quality and provided in accordance with state and federal law; ensures that Wisconsin taxpayer dollars are being used effectively and efficiently by preventing and detecting waste, fraud, and abuse; and works to continue Wisconsin's long tradition of strong health outcomes and innovation.
DHS works with local counties, health care providers, community partners, and others to provide alcohol and other drug abuse prevention, mental health, public health, implementation of long-term care, disability determination, regulation of state nursing homes, and numerous other programs that aid and protect the citizens of our state. DHS also oversees seven 24/7 institutions: three centers for the developmentally disabled; a facility for mentally ill inmates; two psychiatric hospitals; and a facility for treating sexually violent persons.
Children's Long-Term Support Waivers
Family Care
IRIS
Aging and Disability Resource Centers


The Department of Public Instruction is the state agency that advances public education and libraries in Wisconsin. It is headed by the state superintendent of public instruction, a nonpartisan, constitutional officer elected every four years. The agency was created in 1848, the year Wisconsin attained statehood when the state constitution provided for the establishment of local school districts and a free education for all children in the state.
General Contact info
Special Education Team Contact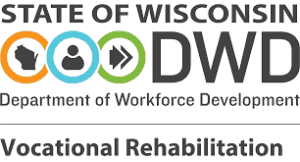 The Division of Vocational Rehabilitation (DVR) is a federal/state program designed to obtain, maintain, and advance employment for people with disabilities by working with DVR consumers, employers, and other partners. Services include:
Provide employment services and counseling to people with disabilities.
Provide or arrange for services to enable an individual to go to work.
Provide training and technical assistance to employers regarding disability employment issues.
An independent living center (ILC) is a consumer-directed, non-profit organization that provides four core services: peer support, information and referral, independent living skills training, and person and systems advocacy. Some ILCs provide additional services, such as community education, training on the Americans with Disabilities Act, personal care, and service coordination. ILCs are also device loan and device demonstration centers as part of the WisTech Assistive Technology Program.
Find an Independent Living Center in your area.
Wisconsin Partner Organizations
BPDD partners with and contracts with many statewide agencies and organizations. Here are some of the wonderful organizations that serve families and individuals with disabilities statewide. Click the tabs below to learn more.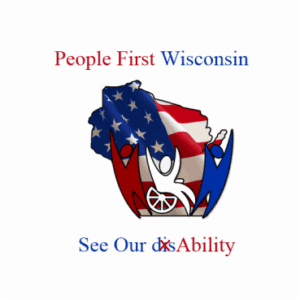 People First Wisconsin is a statewide self-advocacy organization for people with disabilities. By joining together in groups, individuals with disabilities learn to speak up for themselves, share ideas, friendships and information.
Contact People First Wisconsin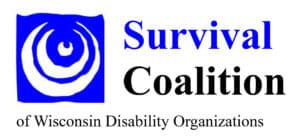 The Survival Coalition of Wisconsin Disability Organizations is a cross-disability coalition of more than 40 state and local organizations and groups. For more than 20 years, Survival has been focused on changing and improving policies and practices that support people with disabilities of all ages to be full participants in community life.
Contact Survival Coalition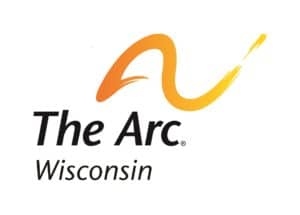 The Arc promotes and protects the human rights of people with Intellectual and Developmental Disabilities (I/DD) and actively supports their full inclusion and participation in the community throughout their lifetimes.
Since 1960, The Arc Wisconsin has served individuals and their families through locally affiliated chapters across the state. The Arc Wisconsin works to develop programs and advocate for public policy giving people with I/DD the opportunity to learn, live, and work inclusively in their communities.
Contact The Arc of Wisconsin
Find an Arc chapter near you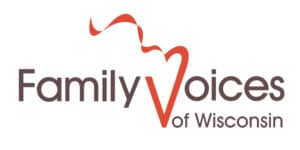 Family Voices guides families through an overwhelmingly complicated healthcare system so they can find the services their child needs and the relief they need. Family Voices trains families to advocate not only for their own children but to ensure the voices of other families are heard too. They educate legislators and policymakers on the priorities and desires of families with disabilities so they remember our voice when making policy.
Contact Family Voices of Wisconsin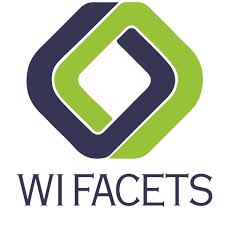 Wisconsin Family Assistance Center for Education, Training & Support (WI FACETS) is a statewide non-profit organization, with its main office located in Milwaukee, Wisconsin. WI FACETS was founded in June 1995 by a small group of parents who had a strong desire to help other families understand the special education laws and systems.
WI FACETS:
Helps parents build partnerships with those who provide services to their children.
Connects families to community resources.
Educates parents on their rights and how to use those rights to become involved in their child's education.
Empowers parents and young adults so they may advocate effectively for their own needs.
Provides information and resources to educators and other professionals who support children with disabilities.
Contact WI FACETS