Learn More About the Living Well Project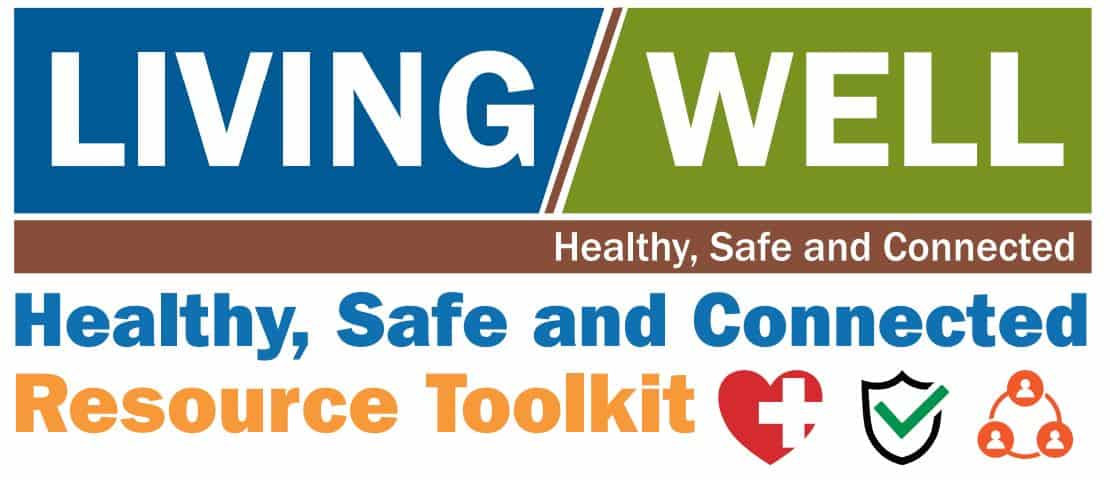 People with disabilities need to be healthy, safe, and connected. This toolkit will give people simple ways to be sure you know how to do all three. We want you to have the information and tools to stay healthy, safe, and connected throughout your lifetime and not just during an emergency. This toolkit has three sections. Stay Healthy- all about ways to focus on your health and talk to the people in your life who help you stay healthy. Stay Safe- with resources for recognizing safe and unsafe situations in your home and community and reaching out to others who can help you stay safe. Stay Connected- to give you tools and ideas for expanding and building relationships in your community that will help you stay connected.
Cov neeg xiam oob qhab yuav tsum muaj kev noj qab nyob zoo, kev nyab xeeb, thiab sib txuas. Qhov cuab yeej no yuav muab cov hauv kev yooj yim rau tib neeg kom paub tseeb tias koj paub yuav ua li cas rau tag nrho peb yam. Peb xav kom koj muaj cov ntaub ntawv thiab cov cuab yeej ua kom muaj kev noj qab nyob zoo, muaj kev nyab xeeb, thiab txuas nrog thoob plaws koj lub neej thiab tsis yog thaum muaj xwm txheej ceev nkaus xwb.
https://wi-bpdd.org/wp-content/uploads/2022/07/Hmong_Healthy_Safe_Connected_V05.22_fillable-002.pdf