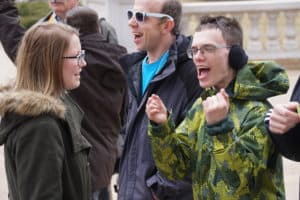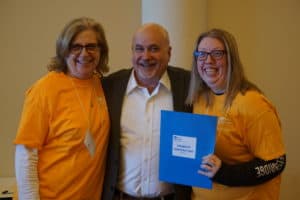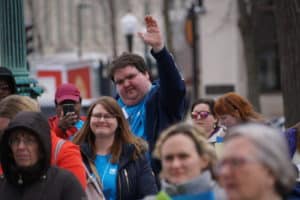 Tuesday, March 23, 2021  10:00 am – 12:00pm
Virtually on Zoom
Disability Day of Action is a virtual event focused on connecting Disability Advocates with their legislators to talk about issues that matter to them. Attendees are expected to participate in the morning briefing and call their legislators in the afternoon.
REGISTRATION INFORMATION
Registration open!
 Everyone MUST register to participate
 Use your HOME/VOTING address to register.
Business addresses or PO Boxes are not allowed.
AGENDA AT A GLANCE
  10:00–12:00- Check in to the Zoom meeting
– Briefing on issues
– Learn how to use the Phone2Action System to call your
legislator
Afternoon: Use the Phone2Action System to call your legislators!
Materials to prepare for Virtual Disability Advocacy Day:
Disability Vote Coalition – Know Your Rights video:
https://disabilityvote.org/2019/know-your-rights/
Disability Vote Coalition – Know Your Rights video (Spanish Captions):
https://disabilityvote.org/2019/know-your-rights-spanish-captions/
Disability Vote Coalition – Know Your Rights video (Audio Caption):