BPDD is committed to giving self-advocates, their families, and thier caregivers the most up to date information and plain language resources about the COVID-19 pandemic and the vaccination plan. Check out the pages below to find current information about COVID-19, vaccines, and what BPDD has been doing.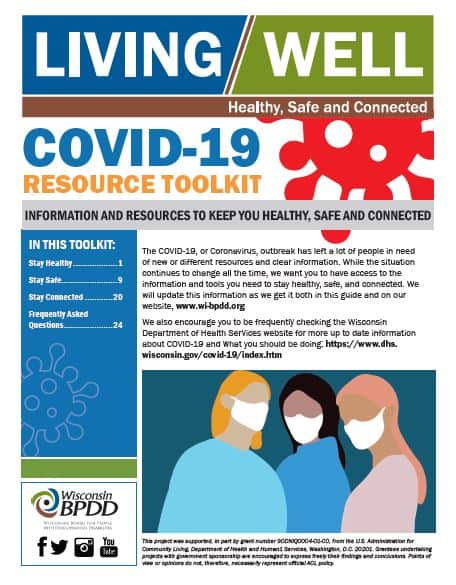 COVID-19 Resources and Toolkit
The Living Well Project has developed many plain language resources focused on keeping people healthy, safe, and connected during the pandemic. The Living Well team has worked closely with People First to make all their resources accessible to self-advocates.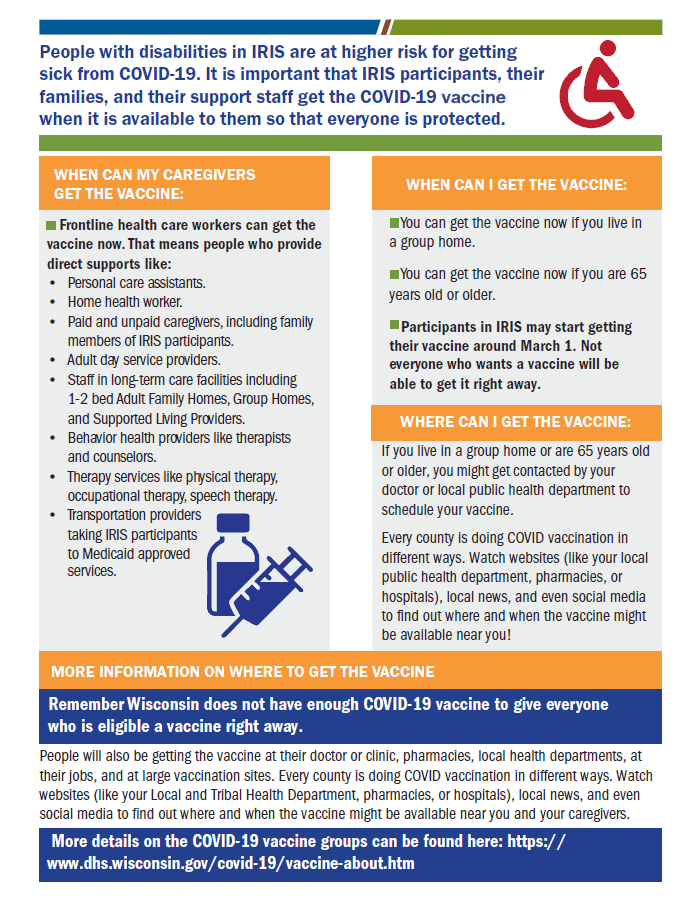 COVID-19 Vaccine Resources
The vaccine distribution plan in Wisconsin is changing all the time. BPDD is working closely with the Department of Health Services (DHS) and the State Disaster Medical Advisory Committee (SDMAC) to give self-advocates the most up to date plain language resources on the vaccine.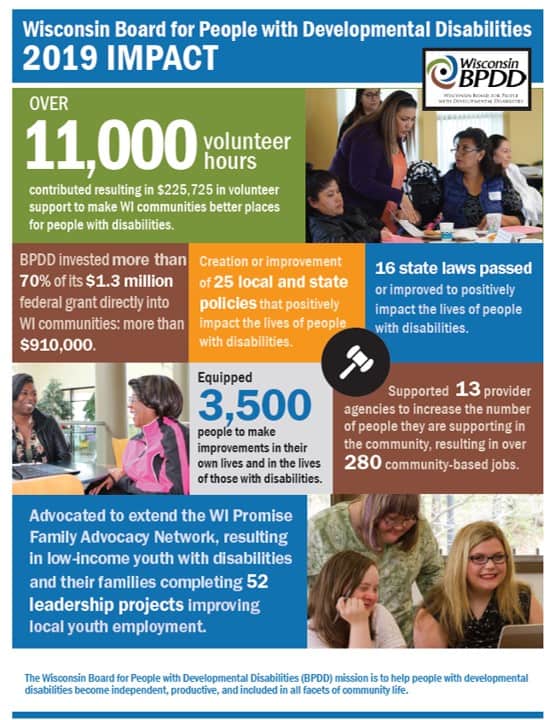 BPDD's COVID-19 Response
The Board for People with Developmental Disabilities (BPDD) has adapted many of its grants and programs in order to continue to provide self-advocates, families, and providers with the skills and tools necessary for people with disabilities to live full and safe lives in their communities.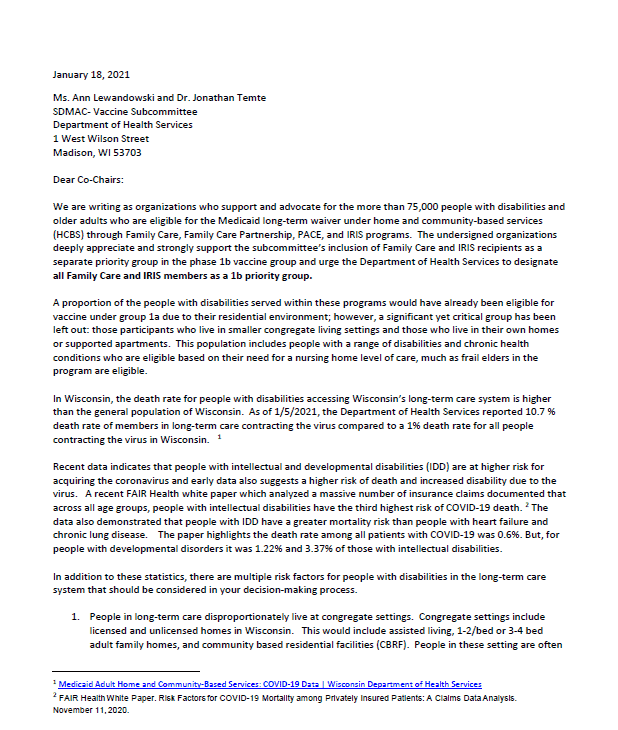 1b Priority Letter to SDMAC
Read the letter signed by disability organizations urging the Department of Health Services to designate all Family Care and IRIS members as a 1b priority group
Living Well Wednesday
Every wednesday, BPDD and Living Well hosts Living Well Wednesday on Zoom and Facebook Live. We share current information on what's happening with COVID-19, the vaccine, services, and the things that matter to self-advocates. We are joined by experts and self-advocates to talk about their experiences during the pandemic and what to expect for the future. Once a month we have a Zoom only hang-out for self-advocates to connect with one another virtually. You can register for upcoming Living Well Wednesdays here: https://zoom.us/meeting/register/tJAqde6hqTgpH9DzJDJD30itgZv3weWt0Fwk
Check out some of our highlights from past Living Well Wednesdays!