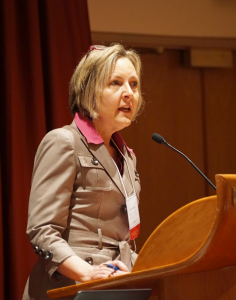 The Board provides state budget trainings throughout Wisconsin to teach people how to advocate effectively on state budget issues.
The state budget can have a big impact on people with disabilities and their families. State budget trainings address issues like long-term care, employment, education, Medicaid, and transportation. It is very important for disability advocates to make their voices heard so the priorities of people with disabilities are considered when the state budget is developed.
To ensure disability advocates can effectively advocate on state budget issues, BPDD conducts free state budget advocacy trainings around the state. The trainings provide the information and tools advocates need to have an impact on the state budget. People who attend a training will learn:
The state budget process and when advocates can make their voice heard
The important issues that will be addressed in the state budget and how they will affect people with disabilities and their families
How to talk to a legislator and advocate on the issues important to you
Participants  will also receive an Advocacy Toolkit, which will include fact sheets about disability issues, a legislative directory, tips about how to contact your legislator, and more!
BPDD conducts regional state budget trainings in legislative budget years starting in February and March. If you would like to be notified when the training dates and locations are announced, sign up for policy alerts. As a member of the BPDD email communications list, you will receive all of the state budget training updates straight to your inbox!
The trainings will be free and no RSVP will be required. If you have questions about state budget trainings, contact Jenny Neugart at (608) 266-7707 or jennifer.neugart@wisconsin.gov.