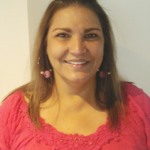 Board Chair: Elsa Diaz-Bautista 
Milwaukee
Elsa Diaz-Bautista, is the executive director of Latino Alliance Applying Solutions, which promotes independence for individuals with disabilities.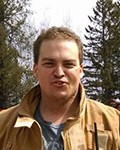 Board Vice Chair: Gregory Meyer
Monico
Greg Meyer is from Monico, WI. He served as Town Supervisor in Monico from 2011-2015. He was a delegate to the Wisconsin Youth Leadership Forum in 2004; staff in 2008 and 2012-16, board 2012-present, VP 2015-2017, and President 2017-2019. He graduated from the Partners in Poilicymaking class of 2013-2014. He is a Firefighter for Monico Volunteer Fire Department 2012-present (and lieutenant from February 2016 -present). Greg said, "I'm a person who has a disability that doesn't let the disability run my life. I am glad that I got appointed to the board so I can bring what my thoughts from the boards that I have served on, from the programs that I went through, and from my disability over the years to help with the board to get where they want to go."
Barbara is the Disability Rights Wisconsin's representative to the Board. Barbara has worked for many years advocating for individuals with disabilities. Barbara is committed to providing high-quality and adequate community supports that are critical for people with complex disabilities so they are both safe and welcome in their communities.  Barbara says, "We all have a role to play in supporting people with disabilities to have productive lives!"
Gail Bovy is the parent of a child with disabilities and a passionate advocate for persons with disabilities. Gail has been active on the national level advocating for individuals with disabilities. While living in Washington D.C., she was instrumental in sponsoring and developing the ABLE Act through legislation. Gail currently lives in Middleton, WI, and is working for the Dept. of Veteran Affairs in Madison.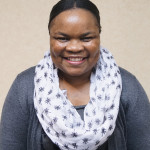 Kedibonye Carpenter
La Crosse
Kedibonye Carpenter is the mother of a child with disabilities and works as an investigator with Disability Rights Wisconsin. She is a graduate of the University of Wisconsin – La Crosse where she earned a Master of Public Health in Community Health Education (MPH-CHE). She has worked extensively with Wisconsin educators and families promoting culturally responsive family engagement, and believes that we can accomplish great things by coming together and finding our common causes. Kedibonye believes that we define ourselves by how we contribute to our communities and groups, and is dedicated to promoting inclusion for all."
Kevin Coughlin works for the Division of Long Term Care, Department of Health Services as a Policy Initiatives Advisor. Kevin said, "I am honored to serve on the Board for People with Developmental Disabilities and collaborate with the many partners to improve services for our Wisconsin citizens." Kevin is one of the board's official state agency representatives.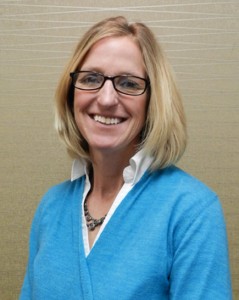 Meredith Dressel
Madison
Meredith Dressel is with the Wisconsin Department of Workforce Development. Here is her statement: "I have significant experience collaborating with statewide stakeholders and partners to increase employment opportunities for individuals with disabilities. Prior to being part of the DVR management team, I was a DVR counselor for 10 years specializing in transitioning youth from school to work. As part of that, I learned that it is very important for individuals with disabilities to have strong advocacy and self-determination skills."
Patrick Friedrich is a self advocate.  Important issues for him are housing, transportation, and employment. He would like to increase his advocacy.  Here is a video statement from Mr. Friedrich.
Rita Fuller is a Consultant – Indicator 8 Parent Involvement / Wisconsin Statewide Parent-Educator Initiative (WSPEI).  Rita Fuller is also the Board's liaison with the Wisconsin Department of Public Instruction.
Liz Hecht is a Parent Projects Coordinator at the Waisman Center. Liz Hecht is also the Board's liaison with our partner organization, the Waisman Center.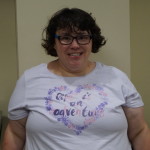 Desi Kluth
Pewaukee
I am a 28 year old woman and determined to live a completely independent life and to make the system better so people don't have to go through what I did when I lived in a group home. But I live independently now.
Board Member Robert Kuhr is a self-advocate, who lives in Menasha, WI. "I like to be on the board to make change in the disability world. I like to challenge other people with disabilities and providers without disabilities to make change. I was a founding member of People First of Neenah-Menasha.  Robert says, "One of the activities I am most proud of is to get funding to help the local chapter of the Knights of Columbus buy new yellow vests. Knights of Columbus volunteers wear these vests while they collect donations during their annual donation drive for people with developmental disabilities. The new vests have more appropriate wording."
Sarah Lincoln is with the Wisconsin Department of Workforce Development,  Department of Vocational Rehabilitation.  Sarah Lincoln is also the Board's liaison with Department of Workforce Development.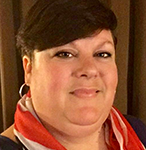 Pam Malin
DePere
Pam Malin is a sibling, of a deceased brother with Down Syndrome, and a lifelong disability advocate. Pam is passionate about advocating for individuals with disabilities, in the areas of healthy relationships, boundaries, self-advocacy, safety and abuse prevention. Pam currently lives in De Pere, WI, and works at Disability Rights Wisconsin, working with systems and individuals with disabilities, around the intersection of disability and abuse.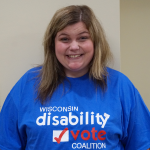 Ashley Mathy
Rhinelander
Ashley Mathy is a 23-year-old disability advocate who is serving on the board as a Primary Consumer Representative. She is a Wisconsin Policymaking Partner, Employment 1st Ambassador and President of People First's Rhinelander Chapter.  Ashley has spoken around the state of Wisconsin advocating for individuals with special needs.  In addition, she has been interviewed on the TV, Radio and Newspaper on multiple occasions to provide her insights on the importance of employment. Ashley works aggressively as an advocate for all individuals with special needs with a motto to "Cross out the Dis and Embrace the Ability". I wanted to join the Board to help make change in the State of WI for people with Disabilities.  More specifically, I have a passion for assisting people with disabilities to gain employment.
Daniel Parker, Assistant Director, Special Education, Wisconsin Department of Public Instruction. Daniel is also the Board's liaison with the Department of Public Instruction.
David is a self advocate that follows ABLE bill legislation nationally.  Pinno said, "I joined the WI BPDD board with the goal of advocating for an understanding of the everyday economic hardships faced by people with disabilities. I hope to provide state legislators and others with a realization that even small changes in laws and regulations can have a big impact on people. There are not only direct impacts on people caused by legislative changes, but also the impacts of these changes in the community."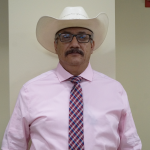 Hector Portillo
Madison
I am with the Department of Public Instruction's Grant, Wisconsin Statewide Parent-Educator Initiative (WSPEI) as a Statewide Family Engagement Coordinator, and an employee of CESA # 2, working with Latino Hispanic families and other culturally diverse populations to provide information, resources and support for families of students with disabilities. I am the Executive Director and founder of PADRES E HIJOS EN ACCION. I applied to be on the Board because I envision a world in which all people with disabilities have the opportunity to enhance their quality of life, and strengthen the civic life of the community as a whole. I see the Board an opportunity to reach this goal.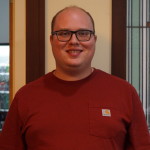 Nathan Ruffolo
Appleton
Nathan Ruffolo is the sibling of a person with disabilities, a Partners in Policymaking graduate, and a longtime advocate for people with disabilities. He is an advocate for community employment and strongly believes in helping people with disabilities find the job that fits their goals best in the community. Nathan lives in Appleton, WI and works as a Disability Benefit Specialist with Outagamie County and Valley Packaging Industries, he represents not for profit service providers on the board.
Lynn Stansberry-Brusnahan
Shorewood
"I am very involved in advocacy in the autism community at the local, state, and national level. Professionally I am working to provide more post-secondary supports for individuals on the college campus." Lynn is the parent of a young adult with autism. She has a Ph.D. from University of Wisconsin-Milwaukee in Urban Education with a focus in Exceptional Education. As an Associate Professor at the University of St. Thomas in Minnesota, she coordinates the autism spectrum disorders certificate, license and Master's program. Lynn has served as the president of the Autism Society of Southeastern Wisconsin, on the Autism Society of Wisconsin Board, and on the national Autism Society of America Board. She is a current board member of the Council for Exceptional Children's (CEC) Division on Autism and Developmental Disabilities (DADD). She also serves on the advisory board for the Minnesota Life College. In 2012, Lynn was awarded the Cathy Pratt Professional of the Year award from the Autism Society of America.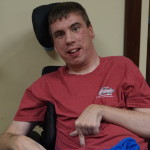 Andy Thain
Thorp
My name is Andy Thain I'm a 33-year-old self-advocate with cerebral palsy. I attended Marquette University and graduated in 2008 with a degree in business administration. After graduating I had difficulty finding a job that was a good fit for me. So, in 2011, I started my own business running a home care agency. I found the work of helping other people with disabilities that relied on in-home care, like I do, very rewarding. In 2016 I closed my business and since then I have been looking for a way to help others with disabilities. The Wisconsin Board for people with developmental disabilities is an extremely active and hard-working board. I am privileged to be a member and look forward to helping in whatever way I can. My areas of interest include helping to address the caregiver shortage and issues around integrated employment for people with disabilities. I believe given the right supports everyone should be able to have the opportunity to work and live fulfilling lives.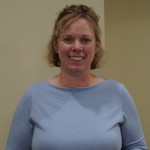 Tricia Thompson
Menomonie
The experience of raising my brother as well as living with two parents who were both diagnosed with a disability is why I believe serving as a family member/caregiver representative on BPDD is an opportunity to add a unique perspective to the challenges individuals with disabilities and non-traditional caregivers sometimes encounter. More than anything, I would like to serve as an active board member who provides my input and assistance on a variety of topics and projects. Through many life experiences, I have come to appreciate how important it is to speak up in order to help others understand.  I feel honored to be included as a member of a group I believe is filled with authentic voices.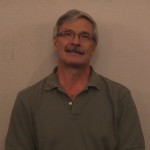 George Zaske
River Falls
I am the parent of an adult son with a disability. I've spent many years as an advocate for people with disabilities to be fully accepted in the community. I serve on the board as a parent representative. I would like to dispel as much ignorance as possible about what a person with a disability can and can not do. I what to continue the work of previous advocates to improve society's understanding of how much people with disabilities have to contribute to the well-being of our/their communities.
The BPDD is dedicated to improving the independence, productivity, and integration of people with developmental disabilities. For more information please see Become a BPDD Board Member about or contact Jenny Neugart.  Phone: (608) 266-7707 Email: jennifer.neugart@wisconsin.gov for more information.
Members of the Board are appointed by the Governor to serve four-year terms as follows: At least 60% of the membership shall consist of persons with developmental disabilities or their parents or guardians or of immediate relatives or guardians of persons with mentally impairing developmental disabilities. The remaining 40% of the members must include nine required non-consumer categories.
These include:
One representative from the agency that administers Vocational Rehabilitation services (Department of Workforce Development-DWD);
One representative from the agency that administers Medical Assistance (Department of Health Services-DHS);
One representative from the agency that administers the Older Americans Act (DHS);
One representative from the Department of Public Instruction (DPI);
One representative from the University Center of Excellence (Waisman Center);
One representative from the states' Protection and Advocacy agency (Disability Rights Wisconsin-DRW, formerly the WI Coalition for Advocacy-WCA);
These six categories are all considered "State Agencies". The Secretary of the Department or the Director of the Waisman Center and DRW appoints the member. Since DHS administers two of the required programs, one person can represent both categories.
The remaining required categories include:
One public (County) provider;
One private, not for profit DD service provider;
One "non-governmental agency" that does advocacy.