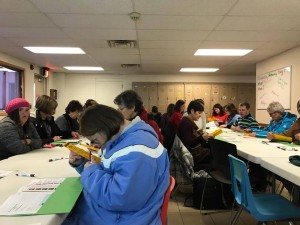 Want to learn about what's in the Wisconsin State Budget?  Concerned about whether supports people with disabilities need will continue to be funded? Attend a State Budget Training in your area.
The Wisconsin Board for People with Developmental Disabilities, The Arc Wisconsin and Disability Rights Wisconsin are partnering to bring budget trainings about disability issues to as many communities as possible during the months of February and March.
Here's what you will learn:
The State Budget process and timelines
Overview of what's included in the Governor's budget
Information on issues important to people with disabilities including: Family Care, IRIS, special education, children's long-term supports, transportation, employment, personal care and more…
Specific information on Medicaid Block Grants and related concerns
Next steps for the Affordable Care Act and health care coverage for people with disabilities
Action steps you can take
Where to find resources, information and support for your advocacy.
Every effort is made to provide accessible training locations.
To request disability related accommodations for a training session, please contact Diana at Disability Rights Wisconsin at 608-267-0214 or dianag@drwi.org Place your request as soon as possible, and at least two weeks prior to the training date. We will make every effort to meet your accommodation needs.
This training is appropriate for people with disabilities, family members, advocates and allies.
Download and Share the Budget Trainings Flyer! 
Missed the training? View and read the Training Materials
The trainings are now completed.