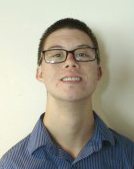 Patrick Young
Chair
Germantown, WI
Patrick is an individual with a disability and a valued long-term employee at Tailored Label Products in Menomonee Falls. Patrick recently reached a major milestone at his job: he has surpassed more than 1 million boxes assembled and still is the fastest assembler at Tailored Label Products, Inc.  As BPDD Chair, Patrick promotes all the Board's work, but he is especially passionate about integrated employment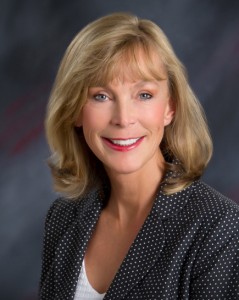 Wendy Ackley
Hartland, WI
BPDD Board Member Wendy Ackley is a parent from Hartland, WI. "I am a parent of six children, one who fell off a bench when she was four years old suffering a traumatic brain injury. Today, she is 23 and has only the right side of her brain. I am a strong advocate for children and adults who cannot advocate for themselves. I am involved in an advocacy group at my local high school and also am an active supporter of Zachariah's Acres and Lifestriders Rehabilitative Horseback Riding. I have a strong belief that all people should have the same opportunity to a high quality of life, and this includes making their own choices, if possible."
Barbara is the Disability Rights Wisconsin's representative to the Board. Barbara has worked for many years advocating for individuals with disabilities. Barbara is committed to providing high-quality and adequate community supports that are critical for people with complex disabilities so they are both safe and welcome in their communities.  Barbara says, "We all have a role to play in supporting people with disabilities to have productive lives!"
Amanda Bell is an organizer for LOV-Dane, a grassroots organization leveraging the assets of families, individuals and communities to build fulfilling and community centered lives for people with disabilities. In that role she has extensive experience facilitating diverse groups as well as training others in Asset Based Community Development, family engagement and community inclusion. Prior to that, as a middle school teacher, she fostered youth leadership and civic engagement through service learning, student generated curriculum and democratic practices. Her passion for this work comes from being the sister of a sports nut, chef and devoted uncle who happens to have Down syndrome. Amanda is also the Board's liaison with our partner organization, the Waisman Center.
Claire Bible is a self-advocate from Madison. She was recently appointed to the BPDD and, before her appointment, she served as an AmeriCorps member by working as a legislative liaison intern between BPDD and People First Wisconsin. Claire is a student teacher for the Waisman Early Childhood Program and she is involved with the Madison Area Down Syndrome Society. She is also a poet and a writer.
Gail Bovy is the parent of a child with disabilities and a passionate advocate for persons with disabilities. Gail has been active on the national level advocating for individuals with disabilities. While living in Washington D.C., she was instrumental in sponsoring and developing the ABLE Act through legislation. Gail currently lives in Middleton, WI, and is working for the Dept. of Veteran Affairs in Madison.
Lynn is a former People First Wisconsin board vice-president.  "The Board helps me with my advocacy and helps me to represent others. Some of the issues that are important to me are housing, employment, and transportation. I manage each of these in my life. I like how I can represent others who are dealing with these issues. I currently live in my own apartment and I have lived on my own for two years. I work and get paid minimum wage. Transportation is a major issue for me. It recently took me two hours to get to the hospital. I hope to help others deal with these issues."
Kevin Coughlin works for the Division of Long Term Care, Department of Health Services as a Policy Initiatives Advisor. Kevin said, "I am honored to serve on the Board for People with Developmental Disabilities and collaborate with the many partners to improve services for our Wisconsin citizens." Kevin is one of the board's official state agency representatives.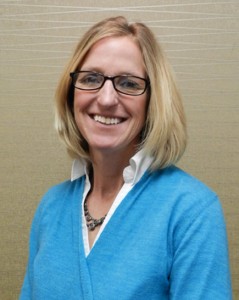 Meredith Dressel
Madison
Meredith Dressel is with the Wisconsin Department of Workforce Development. Here is her statement: "I have significant experience collaborating with statewide stakeholders and partners to increase employment opportunities for individuals with disabilities. Prior to being part of the DVR management team, I was a DVR counselor for 10 years specializing in transitioning youth from school to work. As part of that, I learned that it is very important for individuals with disabilities to have strong advocacy and self-determination skills."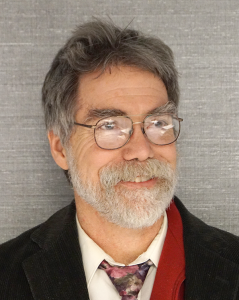 Michael D. Hineberg
Milwaukee
Michael is an individual who sustained a Brain-Injury as a teenager. After completing a Bachelor in Science, Mike achieved 16 years of work with people with disabilities in medical and community settings. Mike worked at IndependenceFirst for 22 years, where he teaches life-skills and engages in system and individual advocacy . Mike has a strong drive to change the system and help people maximize independence.
Board Member Robert Kuhr is a self-advocate, who lives in Menasha, WI. "I like to be on the board to make change in the disability world. I like to challenge other people with disabilities and providers without disabilities to make change. I was a founding member of People First of Neenah-Menasha.  Robert says, "One of the activities I am most proud of is to get funding to help the local chapter of the Knights of Columbus buy new yellow vests. Knights of Columbus volunteers wear these vests while they collect donations during their annual donation drive for people with developmental disabilities. The new vests have more appropriate wording."
Erica Larsen is the Dental Center Manager with the Family Health Center of Marshfield Inc. She was recently appointed by Gov. Scott Walker to a four-year term to the BPDD board. In cooperation with Marshfield Clinic, Family Health Center of Marshfield, Inc., operates 10 centers that provide access to quality and affordable primary and preventive health care and dental services for uninsured and medically underserved people in Wisconsin. Erica earned her undergraduate degree in sociology from Western Michigan University in Kalamazoo, Michigan, and her master's degree in business administration from Cardinal Stritch University in Milwaukee. Erica resides in Neillsville, WI with her husband Dwayne and is a mother to three children (Milo, 4 – Eli, 2 – and Vivian 5 months).
"Advocacy and self-determination are important characteristics for people of all abilities throughout the state. As many of you know, I do volunteer work for individuals of all abilities on a daily basis. Whether it is helping them find jobs and job development or just helping them live more productive and independent lives. For example, I take what I learn at the board meetings and at the Self-Determination Conference and bring it back to my local community for possible implementation. Although I am still on the job hunt myself, I know I can still make a difference in several ways. Every person has unique gifts and talents to offer society and every day is a gift to be thankful for. I am persistent, passionate and will do anything to help any person. My all-time goal is to someday work for a state agency helping job seekers find jobs. I will not stop-until every person with or without a disability, who wants a job, has one of their choosing! I will not stop pursing this dream."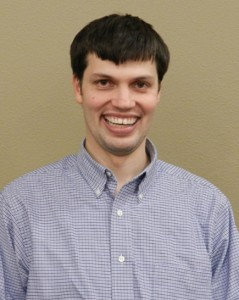 Nathaniel Lentz
Whitewater
"Since 2007, I have presented at conferences and served on panels sponsored by organizations dedicated to helping people with disabilities. I speak about how students with disabilities can advocate for resources to help them succeed in transitioning from high school to college or to find meaningful employment."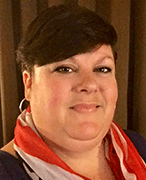 Pam Malin
DePere
Pam Malin is a sibling, of a deceased brother with Down Syndrome, and a lifelong disability advocate. Pam is passionate about advocating for individuals with disabilities, in the areas of healthy relationships, boundaries, self-advocacy, safety and abuse prevention. Pam currently lives in De Pere, WI, and works at Disability Rights Wisconsin, working with systems and individuals with disabilities, around the intersection of disability and abuse.
Greg Meyer is from Monico, WI. He served as Town Supervisor in Monico from 2011-2015. He was a delegate to the Wisconsin Youth Leadership Forum in 2004; staff in 2008 and 2012-16, board 2012-present, VP 2015-2017, and President 2017-2019. He graduated from the Partners in Poilicymaking class of 2013-2014. He is a Firefighter for Monico Volunteer Fire Department 2012-present (and lieutenant from February 2016 -present). Greg said, "I'm a person who has a disability that doesn't let the disability run my life. I am glad that I got appointed to the board so I can bring what my thoughts from the boards that I have served on, from the programs that I went through, and from my disability over the years to help with the board to get where they want to go."
"As a former teacher, education has always been my passion. Most of my advocacy work has been in the educational field providing resources and support for parents, students, and teachers in my community. Currently I am focusing on transitional programs at the college level for students on the autism spectrum."
"I am a mother of three boys. My oldest son has a developmental disability and is currently a Junior in college. He truly inspires me to continue my work as an advocate because he reminds me every day about the wonderful things that can be accomplished when we work together as a community for all people."
David is a self advocate that follows ABLE bill legislation nationally.  I joined the WI BPDD board with the goal of advocating for an understanding of the everyday economic hardships faced by people with disabilities. I hope to provide state legislators and others with a realization that even small changes in laws and regulations can have a big impact on people. There are not only direct impacts on people caused by legislative changes, but also the impacts of these changes in the community."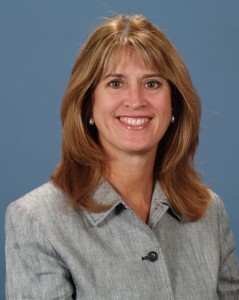 Lynn Stansberry-Brusnahan
Shorewood
"I am very involved in advocacy in the autism community at the local, state, and national level. Professionally I am working to provide more post-secondary supports for individuals on the college campus." Lynn is the parent of a young adult with autism. She has a Ph.D. from University of Wisconsin-Milwaukee in Urban Education with a focus in Exceptional Education. As an Associate Professor at the University of St. Thomas in Minnesota, she coordinates the autism spectrum disorders certificate, license and Master's program. Lynn has served as the president of the Autism Society of Southeastern Wisconsin, on the Autism Society of Wisconsin Board, and on the national Autism Society of America Board. She is a current board member of the Council for Exceptional Children's (CEC) Division on Autism and Developmental Disabilities (DADD). She also serves on the advisory board for the Minnesota Life College. In 2012, Lynn was awarded the Cathy Pratt Professional of the Year award from the Autism Society of America.
Delores Sallis is a family member from Milwaukee and active in her community around issues of long-term care, self-determination, and voting. Delores is a 2015 graduate of the BPDD Partners in Policymaking course. Delores said, "My goal in joining the Board is to help families gain independence and make them aware of all the opportunities and services that are available to them."
Carole Stuebe is the Executive Director of Portal, Inc.  As a professional caregiver, Carole believes that all people should be treated as individuals with dignity and respect.  She is committed to assisting people to discover their personal outcomes important to them, and then designing supports and services to help achieve those outcomes.
Membership: The BPDD is dedicated to improving the independence, productivity, and integration of people with developmental disabilities. For more information please see Become a BPDD Board Member about or contact John Shaw. Phone: (608) 266-7707 Email: john1.shaw@wisconsin.gov for more information.
Members of the Board are appointed by the Governor to serve four-year terms as follows: At least 60% of the membership shall consist of persons with developmental disabilities or their parents or guardians or of immediate relatives or guardians of persons with mentally impairing developmental disabilities. The remaining 40% of the members must include nine required non-consumer categories.
These include:
One representative from the agency that administers Vocational Rehabilitation services (Department of Workforce Development-DWD);
One representative from the agency that administers Medical Assistance (Department of Health Services-DHS);
One representative from the agency that administers the Older Americans Act (DHS);
One representative from the Department of Public Instruction (DPI);
One representative from the University Center of Excellence (Waisman Center);
One representative from the states' Protection and Advocacy agency (Disability Rights Wisconsin-DRW, formerly the WI Coalition for Advocacy-WCA);
These six categories are all considered "State Agencies". The Secretary of the Department or the Director of the Waisman Center and DRW appoints the member. Since DHS administers two of the required programs, one person can represent both categories.
The remaining required categories include:
One public (County) provider;
One private, not for profit DD service provider;
One "non-governmental agency" that does advocacy.